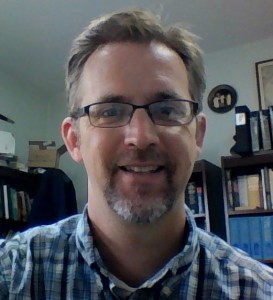 Dr. Darren Williamson.   Darren has been the Preaching Minister at the Keizer Church of Christ, Keizer, Oregon, since July 2009. In addition to preaching, Darren's main areas of ministry are teaching, Men's ministry, and Administration.   Most recently he has taught as an adjunct instructor at George Fox University, Western Oregon University, and Oklahoma Christian University.  Prior to coming to Keizer he taught for five years at Cascade College in Portland, Oregon where he also served as Director of Ministry events.  Darren holds a BA in Biblical Languages (1993; Lubbock Christian Univ.), an MS in Biblical and Related Studies (1996;  Abilene Christian Univ.)), and MA in History (1997; Hardin-Simmons Univ.) & PhD in History (2005; Simon-Fraser Univ.). Darren's particular areas of teaching interests are Church History and Historical Theology.   Currently (Fall 2017) he is teaching a "Reformation History and Thought" class for CITE and enjoying it immensely.   When time allows he is working on a book about Erasmus and Spiritual Formation.  With luck it may be published in time for the 500 year anniversary of Erasmus' death (2036!).
Personal.   Darren and his wife Melody have been married for 26 years and have six children, ages 8 – 20.   He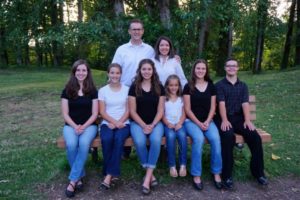 has two hobbies: farming and hunting.   He has a small farm with 8.5 acres of hay, pasture, and cherry trees.   Currently the Williamson's have 7 head of cattle, 2 rabbits, 1 dog, 1 cat, 2 horses, and – unfortunately – lots of gophers.  This year the family painted the exterior of the house and shop, a job which seemed to grow bigger with each passing day, but was finally completed at the beginning of September just before the rain came. Darren also likes to hunt deer and elk and especially enjoys it when one or more of his children is able to join him. He is toying with doing his first Sprint Triathlon in the Spring 2018 and has started pre-training for it.   This past year he went on two short-term mission trips: the youth mission to the Bahamas, and the Keizer mission to Myanmar.